Pat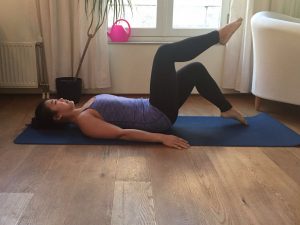 ients, friends and family that ask me about physiotherapy will have heard me talk about core stability. It is one of my favourite buzz words. There is a good reason behind my love of these two key words.
Core stability put very simply is: Lower back (lumbar region) and pelvis control. It is the focal point of the body that provides a framework for movement of all four limbs, gives support to loads (for example the weight of the body and/or additional external weight from lifting an object) and protects the spine. With such a vital, diverse role within the body it is no surprise that it is so important. Working on core stability is very often neglected or carried out incorrectly.
So what does "working on core stability" involve? What does it mean? Basically it is training the muscles around the lumbar and pelvis region. It is using the muscles at the front, back and sides of the trunk and pelvis in the correct way at the right time. To ensure this is done the muscles need to be trained. Training targets to increase the strength and endurance of the muscles.
This is why working on core stability is key for many areas of rehabilitation. It is a fundamental element of back care. It is not just important for lower back care management but also neck and thoracic pain/stiffness. I have previously mentioned in my Runners Niggles blog the importance of strength and conditioning work for runners. All athletes (not just runners) should be taking time within their training programme to be working on this area.
On occasions when I am discussing core stability with patients they proudly tell me they are working hard on improving their abdominal control, through crunches and various other exercises that at times actually cause them discomfort. It is great to hear the motivation and drive to work on core stability but it is essential to get the techniques right. Poor technique puts the spine in a vulnerable position as well as neglecting to train the correct muscle groups. It should be all about the quality of the exercise. Good technique ensures the appropriate muscle groups are being used.
There are so many ways to improve core stability and little tips on how to improve your current techniques that I need to write a whole separate blog on them. Watch this space!