Joe McConnell – Physiotherapist MSc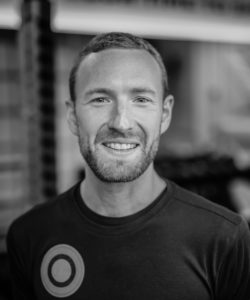 After qualifying as a physiotherapist in 2012, I have worked both as a sports physiotherapist, general and neurological physio. I have a broad understanding of the human body and take a holistic approach to assessment and treatment.
Since 2015 I have been working as a physiotherapist in Amsterdam, speaking Dutch or English with patients.
Background
Some essentials you might want to know about me:
Masters in Physiotherapy, King's College London (2012)
Sports massage, ITEC level 3 diploma
Kinesiology and traditional taping
Dry-needling, accredited 2016
Myofascial release
Trigger-point therapy
Bike-fitter
Pilates instructor
Running trainer
Rehabilitation and healthy living
I understand the impact of work and sport on our bodies and I strive to help my clients maintain a healthy work-life balance. I provide specialist advice on health-promoting lifestyle changes as well as exercise, posture, footwear and work station set-up. I have also worked in neurological rehabilitation units, aiding recovery in those with long standing physical and neurological illness and disability.
No matter what the issue I think it's important that you receive a treatment programme specific to your needs, so we can work together towards a healthier body.
I'm really into running, cycling and football, and enjoy coaching people with sporting injuries back to fitness. I give weekly interval training sessions for runners of all levels.
Through Pilates I am able to offer a broad range of individualised core and strengthening exercises, assisting recovery from back, neck and postural problems.
Among other things I have also done bike fittings, tackling postural problems, helping to avoid injuries or simply to improve on energy efficiency.
BIG registratie 499 1926 6504 | Btw-identificatienummer NL002513972B60 | KvK 62896741