Like me, you're probably thinking – 2020 needs a reset button. Normal life has been totally overhauled and replaced with coronavirus: uncertainty, isolation, anxiety and for some even worse. Not a good time to be writing a blog about as trivial a subject as running a marathon, but maybe it'll provide a few minutes distraction for those of you who don't regard the topic as a dinner party silencer. So I'm going to give an unapologetically long-winded account of my latest marathon because quite frankly, I have some time on my hands.
The context
One of the most disappointing things I've read in the last year was an article describing marathon finish times. It stated that sub 3 hours puts you in the category of a local class runner. Local. Class. (insert disappointed face emoji). I thought sub 3 would, at the very least, shoot me into the Regional Level glamoursphere. Nope, it's a local level challenge. Hardly a frontier of human achievement, but for the last 5 years it has proved to be my unbeatable foe, my impossible dream, my unbearable sorrow.
To bring it back down to earth, the sub 3 writing on the wall: 3 failed attempts…
Amsterdam 2016: 3:01:30
Paris 2018: 3:04:30
Rotterdam 2019: 3:05: 21
Looking at the previous attempts you'd be forgiven for thinking sub 3 was slipping away from me, a little bit like the 3 hour pacer at the end of every single marathon I'd ever run. Sub 3 was in danger of becoming my nemesis. The Eddie Merckx to my Raymond Poulidor, the Goran Ivanišević to my Tim Henman, and dare I say it, the World Cup to my The Netherlands. I was desperate not to become a nearly man. This was my motivation, my 2020 running raison d'être, and this year I was going to close the book on the sub 3 chapter with a dusty thud.
The narrative
Coronavirus came and what we all thought would be another flash in the pan, has become a pandemic of enormous scale with a dreadful effect on everybody's day to day life. Among a long list of other events, Rotterdam marathon was – understandably – cancelled.
Since I had been following my training plan so meticulously and with the majority of the hard training already out of the way, I hatched a plan. So long as running on your own was still allowed with the new government measures, I was going to carry on training, and do the marathon in the park at an absurdly early hour in the morning to avoid any distancing issues.
So that's what I did: 4:30AM alarm, bowl of muesli, banana, marathon in the Vondelpark. No crowds, no Erasmus Bridge, no start line Euro-pop, no countdown, just a wholesome Saturday morning marathon before most people have brewed a pot of tea.
The wrap-up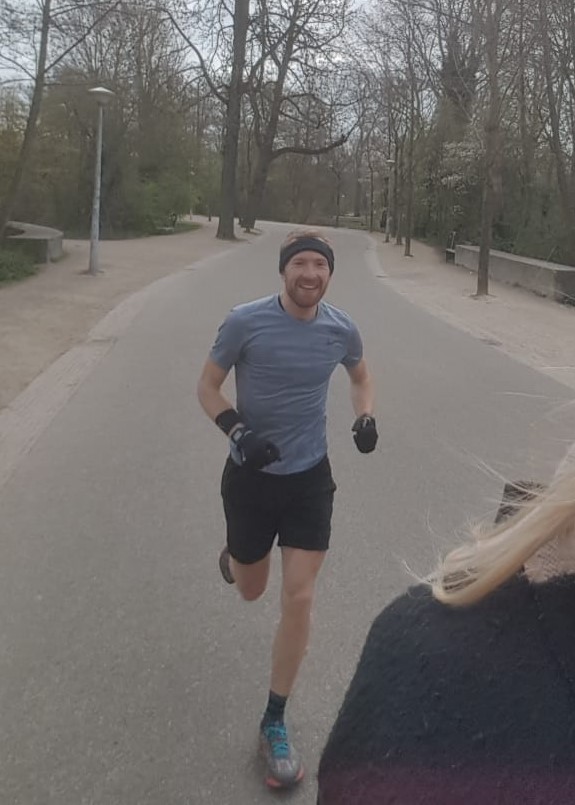 Thank the running gods, I managed it in 02:55:24. At last. Why was it fourth time's a charm? One word: commitment. In terms of training I found that you need to be obsessive. I'm not saying the wake-up-in-a-cold-sweat-at-3-in-the-morning-contemplating-a-change-in-your-race-day-fluid-strategy sort of obsessive, although I definitely did do that. I'm talking the sort of grim, dogged, po-faced sort of obsessive that gets you over the line with gritted-teeth. The idea that skipping a training day isn't an option, even when the Beauforts are tipping up to 6s and 7s. Which, let's be honest, we've had our fair share of this winter.
Well, that's what I needed, anyway. That, and a pregnant girlfriend; which helps limit alcohol intake for obvious reasons. The long Saturday morning runs simply wouldn't sanction a casual Friday night beer sesh. Saturday brunch, you ask? Sling yer hook! These were the sacrificial lambs, alcohol and brunch, the jury is still out on whether that will ever be worth it, but in this case it was a necessary evil.
If you haven't been bored to death already and you're interested in exactly how I trained for the sub 3 marathon, the numbers are coming up in my next blog so stay tuned. Or, take a look at my Strava where I logged all 50 training sessions.