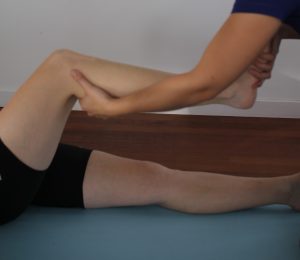 There is quite a varied opinion on what physiotherapy is and what physiotherapists do.  This is not surprising as people's opinions will depend on their own experiences with physiotherapy which can be very different depending on why they required the physiotherapy in the first place.   Physiotherapists can be found throughout all aspects of healthcare.  From Intensive care rehabilitation, stroke units, children's wards to a general practice on the high street.
Ultimately a physiotherapist's goal is the same: "To help restore movement and function when someone is affected by injury, illness or disability"(The Chartered Society of Physiotherapy).  How this is achieved will vary depending on the needs of each individual patient.  In addition to restoring movement and function physiotherapy can help maintain current levels of functional abilities when a patient is suffering from a chronic condition which may cause gradual deterioration in health.
Physiotherapy is a modern medicine concept.  Treatment is based on science based research. Physiotherapy considers the whole person resulting in a holistic approach to each individual patients care. This means considering all aspects of a patient's health (physical and mental) and lifestyle.  This will include working closely with other members of the patient's health care team to maximise input and recovery.
Treatment of injury, illness or disability is achieved through a combination of movement, exercises, education, advice, manual therapy and soft tissue release/mobilisation.  The treatment programme will vary and will be individualised to each patient.  The core to physiotherapy treatment is that the patient takes responsibility for their own involvement in their care, participating in treatment sessions and the home exercises prescribed to them.
Physiotherapist are involved with patients who are experiencing acute problems (for example a flare up of arthritis, a sprained ankle, episode of back pain or recovering from a fracture)  and chronic long term conditions (for example Multiple Sclerosis and Fibromyalgia).  Physiotherapy can have a significant impact on a patient's life by assisting with managing/improving pain, facilitating recovery, aiding people to remain independent at home and remaining in work for as long as possible.  Physiotherapy can help people at any point in their lives from small children to the elderly.
Personally I have worked in many aspects of adult physiotherapy including acute medical wards, orthopaedic wards, intensive care (for rehabilitation and respiratory care), neurological and neuro surgery specialist centre, neurological rehabilitation centre, acute stoke unit, stroke rehabilitation wards, care of the elderly wards, the community (treating patients in their own home) and clinic settings. This has allowed me to develop my treatment skills and knowledge of the human body, disease and illness.  In turn I am able to transfer these skills into ensuring I give each individual patient the best possible physiotherapy care.